Commercial/Light Industrial Insulation
Commercial developers are constantly seeking out the latest technology and design trends that will improve their buildings' functionality, durability, and efficiency. For more than 100 years, the Heat & Frost Insulators and their affiliated contractors have been at the forefront of technology and standards for commercial mechanical system insulation.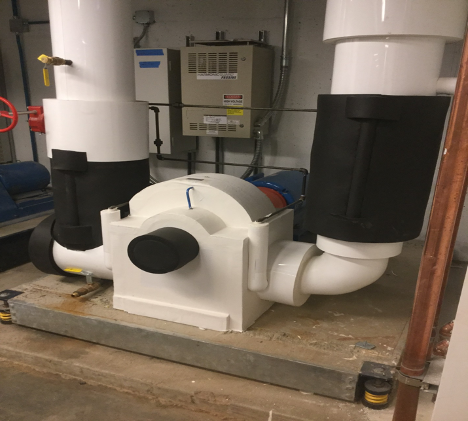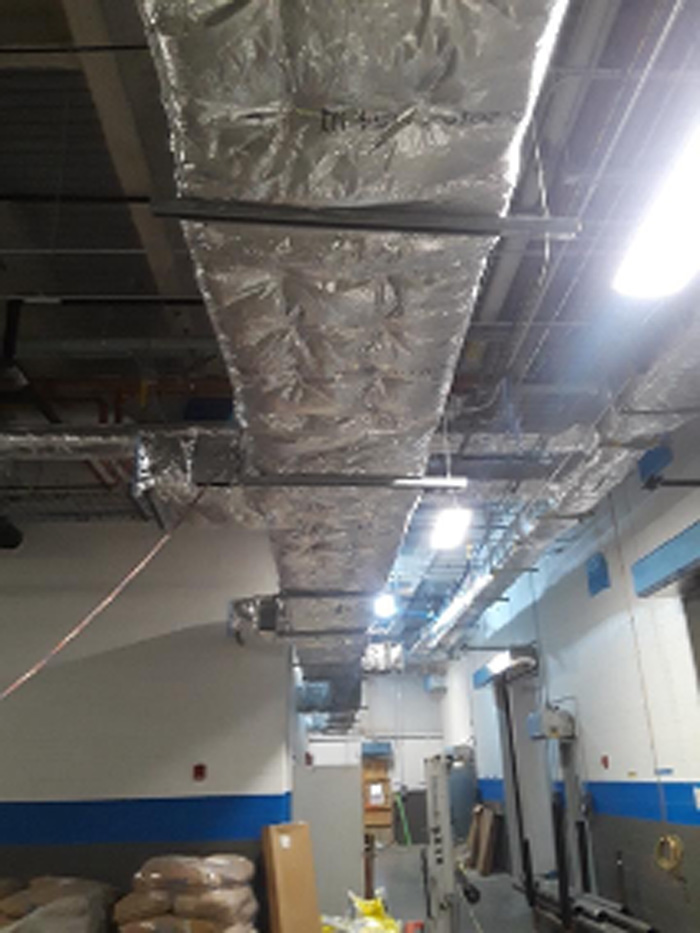 Energy Efficiency and Productivity
By far, the biggest cause of lost energy – and dollars – in commercial construction is insufficient and poorly installed insulation around heating and cooling systems. Skilled and well-planned installation of mechanical system insulation will save you both energy and money. Proper insulation also cuts emissions of greenhouse gases and decreases noise pollution.
Many states, including Illinois and Indiana, are adopting minimum insulation requirements as a part of energy codes to actively promote energy efficiency. The energy efficiency specialists of the Heat & Frost Insulators constantly review and adapt to new standards to increase efficiency and cost savings.
Thinking Green
As the Chicagoland area becomes a leader in green design, developers are utilizing new types of building materials, lighting and heating, and cooling and ventilation systems to make their properties more energy efficient. In fact, a recent report found that green buildings use an average of 36% less energy than conventional buildings.
When it comes to building green, commercial developers should look to the Heat & Frost Insulators and their affiliated contractors as an essential partner in fully realizing green building goals. Insulation of mechanical systems is a fundamental element of green design and building. Poorly designed and installed insulation will undo all the benefits of an otherwise green building.
Life-Saving Expertise
Every modern commercial building is designed as a series of fireproof compartments. However, when walls in construction or rehabilitation are permeated for pipes, ducts, or cables, certified and skilled insulation technicians must install firestop systems that comply with national flame and temperature ratings. Expert firestopping saves lives and the Heat & Frost Insulators are the best in their field.
The certified professionals of the Heat & Frost Insulators also have the most experience and training to safely handle any asbestos needs, especially in schools and other institutional environments. Over the last 10 years, they have trained an average of 125 Hazardous Waste Handlers & Fire Stoppers each year.
Inadequate insulation application is also a leading cause of mold, a growing public health risk. Condensation on improperly insulated pipes and ducts provides the moist environment in which mold grows. Professional insulation technicians can solve the problem before it starts.