 Why Mechanical Insulation
In any large or small commercial structure, the performance of heating and cooling systems is a vital indicator of a building's overall efficiency. When working properly, these systems can maximize effectiveness and minimize waste. However, if they underperform, they are a common culprit of energy loss, greenhouse gas emissions, and wasted money. Mechanical insulation is the X-factor between success & failure, and is a fundamental – yet often overlooked – aspect of green building.

Somewhere in your facility's boiler room, you probably have a few uninsulated valves.
If you properly insulated this ONE valve, within a year, you could save:
49 million BTU's of heat loss

7,600 pounds of CO2 emissions
15 pounds of nitrogen oxides emissions
$600 in total energy savings
*Calculations were obtained using NAIMA 3E Plus 4.0 software.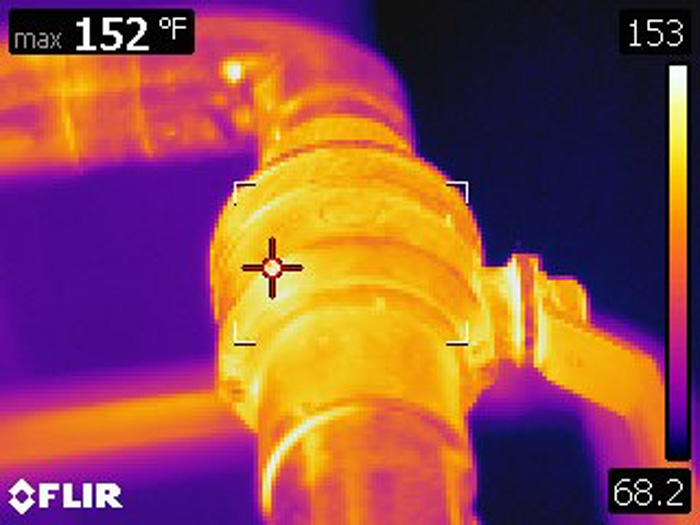 Although mechanical insulation may not be the first thing you think about when it comes to green building, you cannot underestimate its importance. It pays for itself by immediately saving energy, cutting greenhouse gas emissions, improving indoor air quality, and decreasing noise pollution.
The best way to understand the worth and potential of mechanical insulation is through an Insulation Energy Appraisal. An appraisal estimates the performance of your current insulated systems and highlights the difference a more efficient system can make.